TPP Retention Project

To address the industry-wide problem of recruitment and driver turnover, the Truckload Carriers Association (TCA) has partnered with retention coach, Ray Haight, to offer its membership a valuable training program designed to help carriers reduce their turnover up to 50% in the first year.  The TCA Profitability Program's (TPP) Retention Project Plan will provide carrier leadership teams with:
25+ years of truckload retention experience;
Benchmarking analysis and insight;
Action Plan to address retention;
Video-based lesson plans;
On-site training; and
Monthly check-in calls
The program expands upon the five concepts put forth by Maslow's Hierarchy of Needs and offers additional sections on "Building the Foundation of Change" and "The Circle of Success."  With seven sections broken out across 46 videos and a manual detailing the expectations of all participants, your team will be empowered to take the challenge of driver turnover personally and effect change in their operations.
Helping your company navigate through the program at every step is Haight, a second-generation professional truck driver who logged more than one million accident free miles and went on to win multiple management, safety and retention awards as COO and President of a 275-truck fleet.  Prior to beginning the program, he will conduct a strategy session and workshop, on-site at your company, with those participating in the program.  Once the program has started, Haight will conduct monthly follow-up calls with your staff.
Start your journey to reduced driver turnover today!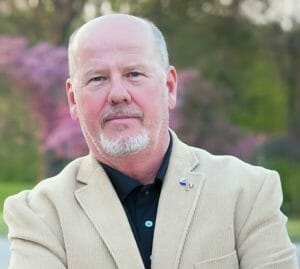 Ray Haight is second-generation trucker; his parents ran a small, four truck fleet operation, which worked for a local shipper into the U.S. market. Haight was a driver and owner operator for 10 years logging over one million accident-free miles prior to starting his own company, which serviced long haul lanes with both dry van and refrigerated equipment.
In 1984, he started Southwestern Express Inc. based in London, Ontario, which grew into a successful dry van and refrigerated 50-truck fleet. In 1990, MacKinnon Transport Ltd. was brought in as a partner and Southwestern Express moved from London to Guelph, Ontario. In January of 2000, MacKinnon Transport Ltd. and Southwestern Express Inc. were amalgamated. Haight held the position of President and COO until May of 2005; at that time MacKinnon Transport Inc. was a 275-truck fleet, warehousing and logistics company.
Currently, Haight resides in Lambeth, Ontario where in addition to being TCA Profitability Program (TPP) Retention Coach and TCA inGauge Co-Founder he also finds time to lend his energies to many transportation industry-related associations.
Personal, Professional, and Corporate Accolades:
Past Chairman of the Truckload Carriers Association (TCA);
Past Chairman of the Professional Truck Drivers Institute (PTDI);
Past Chairman of North American Training and Management Institute (NATMI);
Past Chairman of the Industry Committee for Apprenticeship; Commercial Tractor Trailer Driver appointed by the Ontario Ministry of Training Colleges and Universities;
Past Chairman of TCA's Recruitment & Retention Human Relations Committee;
Alumni of the UWO's Ivey School of Business's Quantum Shift Program;
Winning team member of the Top 50 Best Managed Companies of Canada for 2002, 2003, 2004, 2005, 2006, and 2007;
Winning team member of the Shipper's Choice Award for 2003, 2004, 2005, 2006 and 2007;
Winning team member of TCA's National Fleet Safety Award for 1999, 2001, and 2003;
Winning team member of the Over the Road Retention Award for 2003;
Winner of PTDI's Lee Crittenden Award for service and dedication;
Co-Founder StakUp Inc, an online transportation benchmarking service and the operating platform for TCA's Profitability Program (TPP) operating as inGauge;
Creator of the Driver Retention Project, a focused educational series that has resulted in reduced driver turnover in many fleets in the trucking industry; and
Currently holds the position of Retention Coach, an integral part of TPP.
Section 1: The Groundwork   
Ray Haight Personal Introduction
Driver Retention Course Manual
Dynamics of the Current Driver Population
Commitment
Retention & Measuring
Entry Level Driver Training
Our Rallying Cry – the Value Statement
SWOT Analysis – What is it?
SWOT Analysis Actions
Section 2: Physical Needs – Maslow's 1st Level
Impact on the Health of the Company and Drivers
ROI and the Cost of Recruitment
Setting Targets
Driver Marketplace
Safety & Sales Department Efficiency Improvements
Orientation Program for New Drivers
Section 3: Safety Needs – Maslow's 2nd Level   
The Future for Entry Level Drivers
SOPs and JDIs
The Improvement Bell Curve
Setting and Aligning Expectations
Hiring Policy Review
Driver Files – Old vs. New
Performance Management & Review
Equipment Maintenance & Safety
Disciplinary Policy – What Happens When…..
Section 4: Social Needs – Maslow's 3rd Level   
Establish a Communications Action Team
Communication, Communication, Communication
How to Communicate with Stakeholders
Create a Recruitment & Retention Action Team
Driver Survey
Measuring Turnover in Greater Detail
Driver Survey: Results & Actions
Section 5: Esteem Needs – Maslow's 4th Level   
Recognition of Accomplishments
Celebrations
Driver Recruiting – by drivers
Strategic Planning Review – Where the Dollars Fall Out
Maintenance & Admin Department Efficiency Improvements
Operations Department Efficiency Improvements
The Perfect Driver
Mentoring
What does a Solid Mentoring Process Look Like?
Counseling Support
 Section 6: Self-Actualization – Maslow's 5th Level   
Career Path for Drivers
Training for Drivers
Section 7: The Circle of Success   
A Winning Culture
The Circle of Success
The Secret of it All: Building a Sense of Community