View All Events
Why Your Safety and Operations Aren't Working Together: 3 Mistakes You're Making
Thursday, June 24, 2021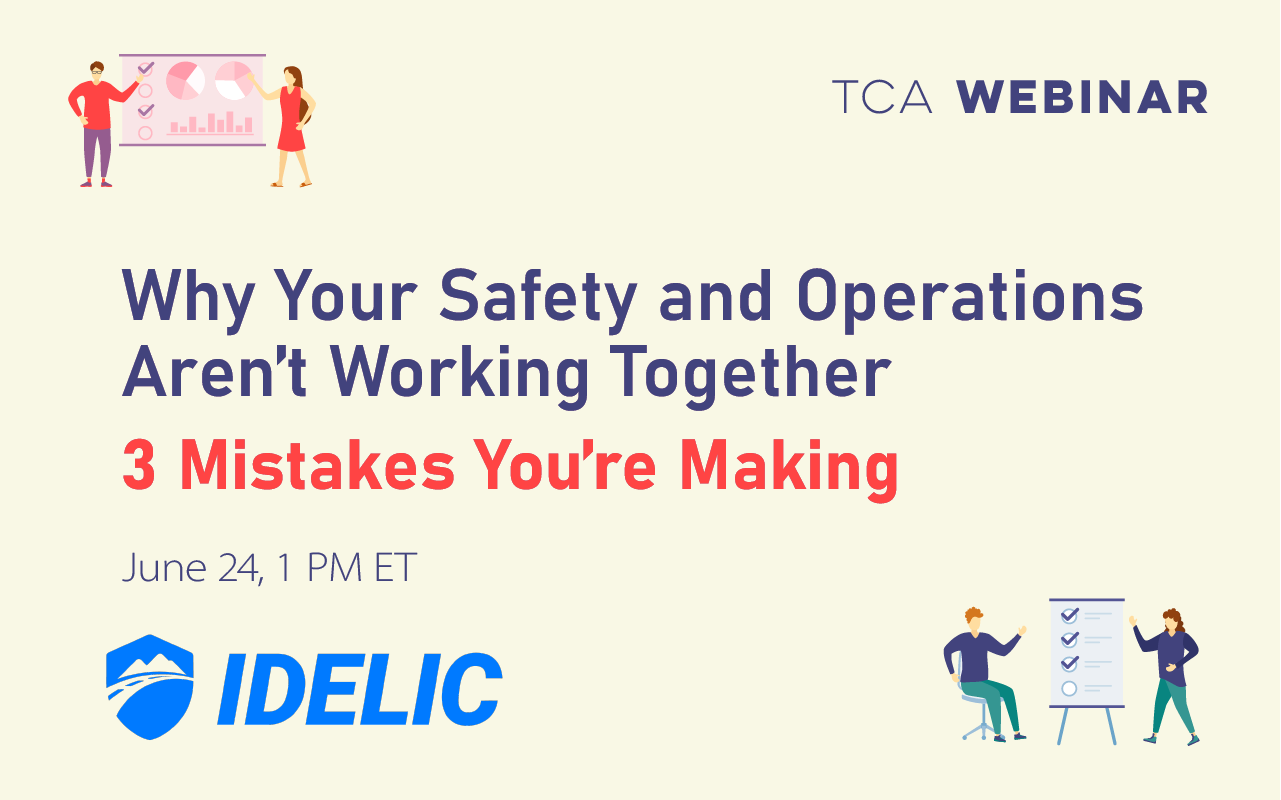 Join TCA, Idelic Founder and Co-CEO Hayden Cardiff, and Pitney Bowes' National Fleet Safety Manager Eric DeJesus, and Wadhams Enterprises' Corporate Safety Director Zach Jacob, to learn about the common mistakes companies make when dealing with siloed departments, as well as strategies to align your safety and operations teams.
Mark your calendars for 1 p.m. ET on Thursday, June 24, to learn how you can align processes and incentives between your departments to achieve greater efficiency and unlock new workflows.
In this webinar, the presenters will breakdown:
• Three mistakes fleets make that harm both safety and operations;
• The root causes of disparate departments and siloed systems; and
• How these departments' processes can enhance one another's when working together.
Speakers: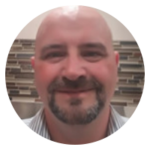 Eric DeJesus, CTP, CDS
National Fleet Safety Manager
Pitney Bowes
Eric has managed many different businesses in a variety of fields. His career includes operations manager of a telemarketing company in Maine, managing a mid-size food wholesale company in Rhode Island, logistics manager at Amazon in Arizona, safety manager for a trucking company, and now as DOT Compliance for Pitney Bowes. The success Eric has enjoyed in his career is due to the many great people he has been able to surround himself with. Eric works hard to learn all he can and encourage team members to learn all they can. He has been fortunate to recruit and mentor some very good teammates with leadership potential. His areas of expertise include: Transportation Management; Distribution Center Operations; OSHA Compliance; DOT Compliance; Cross Dock Operations; and Safety.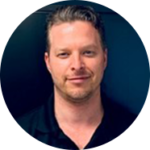 Zach Jacob
Corporate Safety Director
Wadhams Enterprises
Zach is the Corporate Safety Director with Wadhams Enterprises. Wadhams is the parent of three trucking companies and four divisions. Each division has shared and differing safety and compliance goals. Zach aspires to design an environment that erases the line that divides safety/compliance and operations. During his time as director, he has seen a large decrease in loss frequency and CSA violations.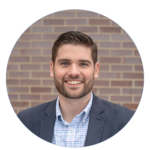 Hayden Cardiff
Founder and Co-CEO
Idelic
Hayden graduated from Carnegie Mellon University with his Master of Business Administration and is deeply immersed in the world of data and trucking technology. Hayden's journey led him to Pitt Ohio in 2015 where he served as a consultant and witnessed the real-life challenges that fleet safety teams face everyday. After seeing and understanding these hardships, he founded Idelic, the team behind the Idelic Safety Suite®, where he currently serves as Founder and Co-CEO.
Thanks to Our Sponsor
Idelic is the creator of the most comprehensive safety platform within trucking. The Idelic Safety Suite integrates all fleet data systems into one single data management platform, giving fleets unparalleled visibility into their drivers' behavior and safety operations. With an industry leading Driver Watch List that utilizes advanced machine learning technologies, the Idelic Safety Suite helps identify drivers most at risk for accidents and then provides the tools necessary to manage and improve driver behavior. Simply put, Idelic empowers safety teams to manage, track, and improve driver performance, leading to significant reductions in accidents, insurance claims, and driver turnover.