View All Events
7 Ways Driver Safety Programs Can Give You a Competitive Edge with Insurers
Thursday, April 15, 2021
It's no secret that a proactive fleet safety program produces positive results, including things like reduced claims and premiums. But the time and resources it takes to develop an effective program can be daunting. However, with the right solution in place, fleet managers can protect their drivers and the company, gain a competitive edge with insurers, and set the fleet up for maximum profitability.
Don't miss insights from Stewart Transport's Director of Risk Management Amanda Gallegos and Carrier Risk Solutions, Inc.'s CEO Sam Tucker during TCA's upcoming webinar.
The complimentary offering — 7 Ways Driver Safety Programs Can Give You a Competitive Edge with Insurers — is scheduled for 1 p.m. ET on Thursday, April 15, 2021.
Key takeaways from this webinar include:
Strategies to reduce driving risk and liability;
What insurers look for;
Best practices for driver training and coaching; and
The power of video safety technology.
Speakers: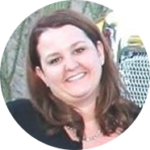 Amanda Gallegos
Director of Risk Management
Stewart Transport
Sam Tucker 
CEO
Carrier Risk Solutions, Inc.
Thanks to Our Sponsor:
Netradyne's Driveri® is the most advanced vision-based driver recognition and fleet safety solution, built to reward positive driving behavior and coach areas in need of improvement. Driveri utilizes a NVIDIA supercomputer for visual computing and Advanced Computer Vision and Edge Computing to analyze billions of data points in real-time, creating timely alerts for avoiding risky situations. This equips managers with the complete safety picture through alerts, straightforward reports, and video on demand. Unlike legacy platforms that rely only on G-force triggers to record video, Driveri uses advanced AI object detection to deliver the insights and results that drivers and fleets need.