View All Events
Creating an Action Plan to Determine Load Profitability and Improve Your Margins
Thursday, July 29, 2021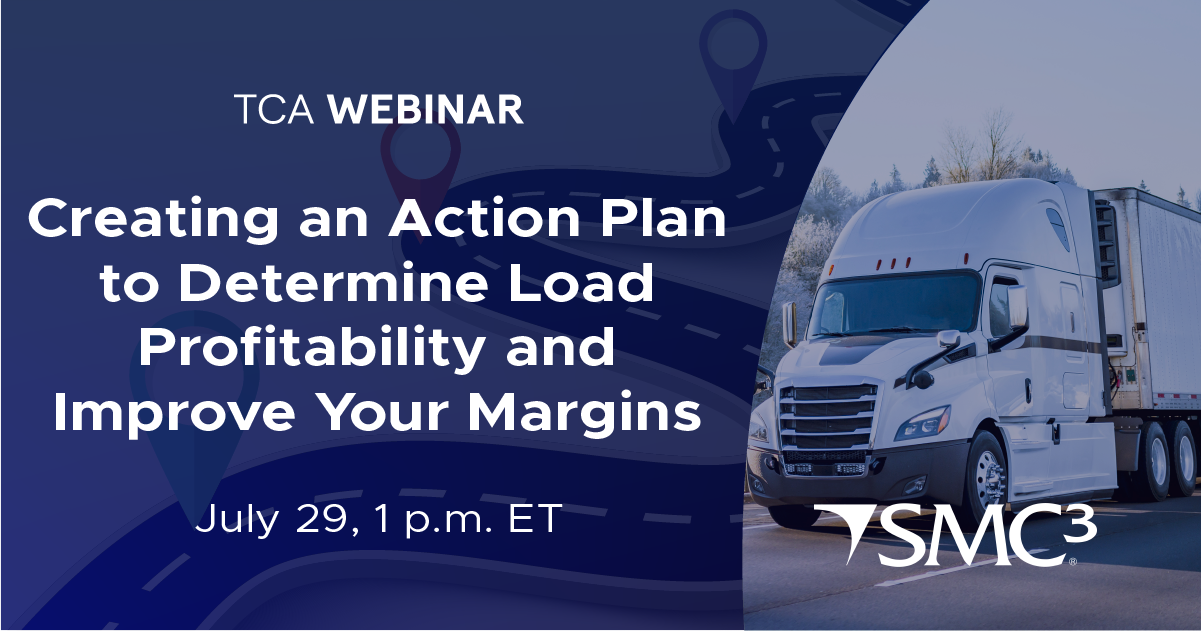 Join TCA, SMC³, and Groendyke Transport at 1 p.m. ET on Thursday, July 29 for a complimentary webinar to learn about the tanker truck segment's unique cost challenges, and how tanker organizations can track and achieve profitability.
Key takeaways from this webinar: 
Defining round trips is a critical component of cost allocation to individual loads, to obtain the correct deadhead miles for single-load round trips, and to determine the cost allocation, based on the revenue contribution of each load, for multi-load round trips;
Stop and time-basis costs need to be recognized and not hidden in cost per mile;
Pump and Tank Wash costs need to be tied to the loads requiring them; and
Other extra costs, such as tolls and other accessorial services, need to be recognized and tied to individual load as well.
Speakers
Chris Bush
Manager of Business Analytics
Groendyke Transportation
Justin Springer
Director, Business Development
SMC³
Thanks to Our Sponsor
With its range of truckload and LTL transportation technology solutions that integrate seamlessly into current business systems, SMC³ supports customers whether they're dealing with 10 or 10,000 freight movements per day. Truckload carriers look to the Cost Intelligence System (CIS), SMC³'s powerful analysis tool that provides comprehensive insight into the profitability of individual loads. CIS can be used to both determine the profitability of existing customers and provide guidance in setting rates for prospective business. Carriers use SMC³'s peerless solutions to optimize their transportation spend and streamline planning, saving time and money on their North American supply chain requirements.