View All Events
Engaged Listening and Purposeful Responding
Thursday, November 12, 2020
Registration Pricing
TCA Member – $99
Non-Member – $199
TPP Best Practice Group & inGauge Users – $49
Make plans to join TCA and WJW Consulting Founder W. Jordan Wagner for the second in a series of 90-minute virtual workshops – Engaged Listening and Purposeful Responding – set for 1 p.m. ET Thursday, November 12.
During this workshop, participants will discuss the importance of listening by first digging into the physiological, physical and psychological aspects of listening. This includes the barriers to listening and the body's response to noise. Next, the facilitator will venture into the relationship between listening and responding appropriately while pairing traditional learning methods with practical in-person opportunities to demonstrate newly-learned skills.
As with most of the offered learning experiences, this training incorporates aspects from other offered experiences. Specifically, information about Nonverbal Communication's role in listening is used as a guide to better overall listening and responding skills.
At the end of this session, participants will be able to:
Understand the magnitude and importance of listening first;
Comprehend how we let the various forms of "noise" influence our communication attempts; and
Listen and respond effectively for improved performance by way of interpersonal relationships.
W. Jordan Wagner,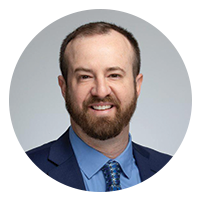 Founder, WJW Consulting
Jordan earned his B.A. in Public Relations with a minor in Interpersonal Communication and a Certificate of International Studies from Indiana University – South Bend in August 2011. He earned his M.A. in Communication Studies from Texas State University in May 2013, with a certificate in Organizational Communication and Training. After Texas State, Wagner entered the corporate realm as a training/learning specialist in the oil and gas arena and later transitioned to the role of sole talent manager for a 700+ person tax law firm in Houston, Texas. In addition to those roles, Wagner has also operated his own independent consulting firm since 2015 and is currently finishing the third year of his PhD pursuit in Instructional Communication and Humor. Jordan is passionate about providing practical tools inside of an enjoyable environment.
Tim Hindes,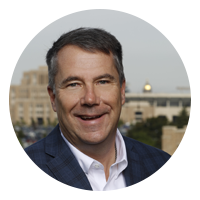 CEO, Stay Metrics
Tim Hindes is the CEO of Stay Metrics, a company he co-founded with fellow trucking industry expert, Kurt LaDow. Stay Metrics partners with clients to help them realize driver retention through the use of surveys, rewards and training programs. Tim has more than three decades of experience in the trucking industry. He's been an owner-operator and a dispatcher, and he's run a logistics firm. His transportation-centered career provides Tim with a unique understanding of and perspective about the trucking industry – its leadership practices, operations & management, and, most importantly, its drivers. Tim co-founded Stay Metrics with a mission to make a positive impact on the lives of drivers and their co-workers. The Stay Metrics team is privileged to work with trucking companies throughout North America, helping them to engage, reward, and keep their best and safest drivers.