View All Events
How Excessive Detention Time Affects Your Operations
Thursday, July 22, 2021
How much is your time worth?
Whether you are an owner operator, driver, or dispatcher, trying to anticipate and plan for wait time can impact safety, driver retention, and carrier revenue. For the entire 90-year history of trucking in the United States, excessive detention has been a scourge on the industry, and two industry veterans have decided to tackle the problem head-on.
Join TCA and True Load Time, Inc.'s Founder and CEO Kevin Nadeau, Analyst Stanley Ray Hampton, and Director of Operations Shawn Kitchen for this learning series scheduled for 1 p.m. Thursday, July 22 as they discuss:
Industry history and statistics about the effect that excessive detention has on the American economy;
The different (and sometimes unforeseen) ways that excessive detention can affect not only your bottom-line revenue, but also your safety performance, driver hours of service (HOS), recruiting, and retention;
Tools to help you make informed decisions to keep the wheels moving and stay profitable;
Data insights compiled from shipping and receiving locations across the country and how to use this data to inform rate negotiation; and
Strategies to provide drivers with realistic wait time expectations and appropriately plan routes, HOS breaks, and sleeping schedules.
TCA's Truckload Live Distance Learning is designed to let you engage in live learning experiences without leaving your desk or committing your entire day to a program. Through a digital platform, experts share their knowledge and insights as they facilitate live online conversations in convenient, 90-minute sessions.
Registration Pricing:
$99 for TCA Members;
$199 for TCA Non-Members
Pricing includes access to the July 22 live workshop and recording, as well as the April 29 recording.
Speakers: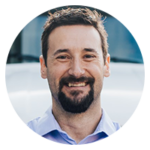 Kevin Nadeau
Founder & CEO
True Load Time, Inc.
Shawn Kitchen
Director of Operations
True Load Time, Inc.
Stanley Ray Hampton
Executive Consultant/Analyst
True Load Time, Inc.