View All Events
Impactful Communication Strategies to Attract, Lead, and Retain Your Workforce
Friday, June 18, 2021
TCA is proud to offer a new series of workshops through its Truckload Live Distance Learning platform: Impactful Communication Strategies to Attract, Lead and Retain Your Workforce.
Join TCA, WJW Consulting's Founder W. Jordan Wagner, Director of Operations and Strategic Growth Clint Martin, as well as DriverReach's Founder & CEO Jeremy Reymer, for the third and final in a series of 90-minute virtual workshops — Driver Coaching is People Coaching: Invest in Your Investment — set for 1 p.m. ET Friday, June 18.
We've marketed, recruited, and hired, now comes the daily efforts towards retention! In this third and final workshop participants will be asked how you communicate safety, company processes, and schedule which are naturally important to a colleague who drives. Feeling appreciated, being engaged in decision making, and having open coaching as part of your culture are foundational to the driver and our industry! Here we have the perpetual ongoing last step in the driver lifecycle. We will openly chat about how to gain trust and partnership with our driving team members, as well as how to potentially turn around a soured relationship through communication.
Registration Pricing:
$99 for TCA Members;
$199 for TCA Non-Members
Pricing includes access to all three live workshops in the series as well as recordings:
1 p.m. ET – Friday, June 4:
Leadership Communication: Every Word Matters
Through shared learning, rich conversation, and effective educational practices the facilitators worked to equip attendees with practical and logical approaches to leading with our communication. When, where, who, what and how you communicate matters to you, your colleagues, and your business' successes or failures. They also discussed what leadership communication actually is no matter what position you hold. Participants can expect to leave with improved interpersonal communication, nonverbal awareness, and enhanced overall awareness of how our intentional communication impacts our business relationships.
1 p.m. ET – Friday, June 11:
Recruiting and Retention: Communicating Value and Need
In this second session, the facilitators helped participants build on leadership communication skills by focusing efforts toward an obvious industry need; Recruiting and Retention (R&R). From a communicative standpoint, they discussed at various levels: driver marketing/recruiting/positioning tactics and practices, the onboarding process, company appeal, driver benefits, messaging, and reputation. This session takes a holistic look at your company's R&R efforts and potential misses.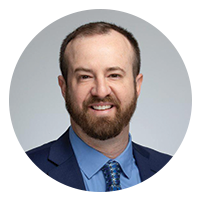 W. Jordan Wagner
Founder
WJW Consulting
Jordan earned his B.A. in Public Relations with a minor in Interpersonal Communication and a Certificate of International Studies from Indiana University – South Bend in August 2011. He earned his M.A. in Communication Studies from Texas State University in May 2013, with a certificate in Organizational Communication and Training. After Texas State, Wagner entered the corporate realm as a training/learning specialist in the oil and gas arena and later transitioned to the role of sole talent manager for a 700+ person tax law firm in Houston, Texas. Wagner has also operated his own independent consulting firm since 2015 and is currently finishing the third year of his PhD pursuit in Instructional Communication and Humor. Jordan is passionate about providing practical tools inside of an enjoyable environment.
Clint Martin
Director of Operations and Strategic Growth
WJW Consulting
Clint leads the Operations Division for WJW Consulting firm as the Director of Operations and Strategic Growth. Additionally, he oversees the firm's client and partner onboarding while assisting with course delivery and client coaching. After graduating and earning the title of Top Honor graduate of the United States Marine Corps, Clint used his communication field background to successfully enter the steel Service Center business. Soon after, he rapidly climbed to the rank of Operations Manager at one of the largest steel companies in North America. Since joining the steel industry, Clint has successfully navigated leadership positions for several fortune 500 companies. Before joining WJW Consulting, He was appointed as Service Center Manager of a mid-size domestic steel service center in Houston, Texas. Over the years Clint has been instrumental in developing relationships, improving company cultures, team building, and increasing profitability through lean manufacturing principles and pointed interpersonal development strategies; Clint understands how to motivate people. While managing several departments at a global oilfield service company employing 65,000 employees, He was one of only 30 leaders invited to attend Rice University Operations Management Leadership Executive Education program. Clint specializes in multiple areas of improvement such as: safety/quality/environmental audits (ISO 9001), plant layout, start-up businesses, coaching both up and down the organization chart, creating highly functional cohesive teams, facility de-escalation, public speaking, fundraising, event management, and assessment.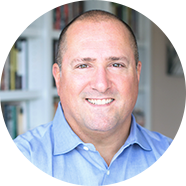 Jeremy Reymer
Founder & CEO
DriverReach
As Founder & CEO of DriverReach, Jeremy is passionate and innovative in addressing today's challenges with recruiting CDL drivers. Jeremy brings over 15 years of experience in the trucking industry as both a carrier and a vendor, having led a small truckload operation as well as a regional CDL driver staffing company. As a member of ATA's Workforce Development Committee and ATRI's Research Advisory Committee, Jeremy is devoted to solving the industry's greatest issues. In 2016, Jeremy founded DriverReach, a modern driver recruiting management solution, to address the ongoing challenges with recruiting, qualifying, and hiring CDL drivers. Tune in to the bi-monthly podcast in conjunction with FreightWaves, "Taking the Hire Road", where Jeremy discusses recruiting and retaining drivers.
DriverReach is the Recruiting and Retention Management System that helps driver recruiters convert leads, hire faster, build relationships, and be more productive.