View All Events
Improving Fleet Safety & Efficiency with AI and Real-Time Visibility
Thursday, October 15, 2020
Advancements in sensor data and artificial intelligence are creating new ways for fleets to improve the safety and efficiency of their operations.
TCA's Truckload Academy is proud to offer our upcoming complimentary webinar, Improving Fleet Safety & Efficiency with AI and Real-Time Visibility, set for 1 p.m. ET on Thursday, October 15. Hear can't-miss insights from Samsara Product Marketing Manager Jake Gardner-Rosen.
Key areas to be addressed:
How to use AI to proactively prevent risky driving conditions and create a positive safety culture within your fleet;
Ways to derive insights from real time visibility and use them to enhance your employee and customer experience; and
How to do more with less and improve margins within your fleet.
Speaker: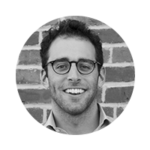 Jake Gardner-Rosen
Product Marketing Manager, Samsara
Jake Gardner-Rosen is a product marketing manager at Samsara where he focuses on introducing new products and features within their fleet division. Prior to joining Samsara in their San Francisco office, Jake attended Georgetown University's McDonough School of Business and held different technology-related marketing positions at Adobe.
Samsara
Samsara is the leader in Industrial IoT. Our mission is to increase the efficiency, safety, and sustainability of the operations that power our economy. Samsara's portfolio of complete Internet of Things ("IoT") solutions combine hardware, software, and cloud to bring real-time visibility, analytics, and AI to operations.