View All Events
Interpersonal Investment: Having a People-First Portfolio
Thursday, December 10, 2020
Registration Pricing
TCA Member – $99
Non-Member – $199
TPP Best Practice Group & inGauge Users – $49
Make plans to join TCA and WJW Consulting Founder W. Jordan Wagner for the third and final in a series of 90-minute virtual workshops – Interpersonal Investment: Having a People-First Portfolio – set for 1 p.m. ET Thursday, December 10.
When investing time and money, one must consider the return on any potential investment; your ROI. In many cases, your team of colleagues, employees, business partners are where most of your investment will be targeted. What many leaders don't understand is that you are investing time and money into your people whether you are doing it correctly or not.
Wouldn't it be great to have an insider-tip on where to invest and how? Consider this virtual workshop your crash-course for how to invest in your people.
Do you have a perceived gap between your leadership and your other team members? Do you have opportunity for improvement in your workplace culture? Step on into the Wall Street of People-First Investment.
At the end of this session, you will be able to:
Positively increase workplace relationships;
Recognize the importance of human capital (your team members); and
Employ simple tools for improving culture through interpersonal investment.
W. Jordan Wagner,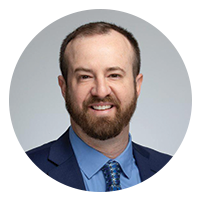 Founder, WJW Consulting
Jordan earned his B.A. in Public Relations with a minor in Interpersonal Communication and a Certificate of International Studies from Indiana University – South Bend in August 2011. He earned his M.A. in Communication Studies from Texas State University in May 2013, with a certificate in Organizational Communication and Training. After Texas State, Wagner entered the corporate realm as a training/learning specialist in the oil and gas arena and later transitioned to the role of sole talent manager for a 700+ person tax law firm in Houston, Texas. In addition to those roles, Wagner has also operated his own independent consulting firm since 2015 and is currently finishing the third year of his PhD pursuit in Instructional Communication and Humor. Jordan is passionate about providing practical tools inside of an enjoyable environment.
Tim Hindes,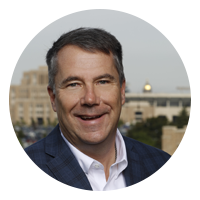 CEO, Stay Metrics
Tim Hindes is the CEO of Stay Metrics, a company he co-founded with fellow trucking industry expert, Kurt LaDow. Stay Metrics partners with clients to help them realize driver retention through the use of surveys, rewards and training programs. Tim has more than three decades of experience in the trucking industry. He's been an owner-operator and a dispatcher, and he's run a logistics firm. His transportation-centered career provides Tim with a unique understanding of and perspective about the trucking industry – its leadership practices, operations & management, and, most importantly, its drivers. Tim co-founded Stay Metrics with a mission to make a positive impact on the lives of drivers and their co-workers. The Stay Metrics team is privileged to work with trucking companies throughout North America, helping them to engage, reward, and keep their best and safest drivers.