View All Events
Leveraging Technology to Make Your Drivers More Successful
Thursday, November 18, 2021
Join TCA and McLeod Software for a complimentary webinar, Leveraging Technology to Make Your Drivers Successful, set for 1 p.m. ET on Thursday, November 18.
In this era, it is critical for carriers to understand the things that help their drivers be successful, and to gain their trust. In this webinar, you will learn how Cardinal Transport and FreightWorks are leveraging technology to help their drivers, and the role it plays in driver retention. You will also hear key insights from Ellen Voie of Women In Trucking about how a focus on successful women drivers can help increase driver counts. Learn what your home office needs to do to support drivers in ways that are meaningful and have the most impact on their success, which directly affects their desire to keep driving for you.
Key Takeaways:
• Uses of technology that your drivers succeed in their work each day;
• Using technology to help manage the driver expectations you set; and
• Actions that create an attractive environment to the broadest range of capable, qualified drivers.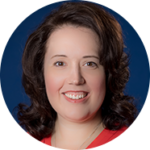 Joyce Siqueira
VP of Operations
FreightWorks Transportation & Logistics
Jim Mikula
EVP of Operations
Cardinal Transport
Ellen Voie
President & CEO
Women in Trucking
Randal Sanchez
Solution Architect
McLeod Software
Thanks to Our Sponsor
McLeod Software is transforming the trucking and transportation industry with the leading software for trucking dispatch operations management and freight brokerage management. Our customers use business process automation and insight from business intelligence to improve their customer service and operating ratios, attract and retain the best drivers, and automate their crucial business processes.