View All Events
Battling Work Comp Fraud: The Three Tier Plan of Attack
Thursday, November 15, 2018
November 15
1:00-2:00 p.m. ET
Topics:  Legal, Human Resources and Operations
Level:  All
Continuing Education Credits: This Live Learning webinar provides 1 CE credit toward the Truckload Academy Human Resources Certificate (HR-OP, or HR-L) and renewal of the Truckload Academy Certified Fleet Manager (CFM) designation or Motor Carrier Risk Specialist (MCRS) designation.
Before registering, make sure to update your TCA account password so you can receive the no-charge member rate.
Claims and fraud investigations are best seen as a game of chess–each move has meaning and mistakes are costly. However, in reality, it is not just an ordinary match—it is like playing simultaneously on every level of a three-tiered game board, with each tier representing one of the three risk claims handling components of legal, investigations, and customer relations.
During this webinar, a trucking company professional and workers compensation specialist will help you develop a well-planned and coordinated strategy to combat fraudulent claims across all three tiers. Learn how to avoid the mistakes that are related to an uncoordinated and unstructured claims process that results when one component is focused on and another is ignored.
Other topics to be explored include:
Best practices for coordinating the three components
Best practices for claimant customer service
Do's and Don'ts for working with defense counsel and investigators to avoid vulnerability
Tools for combating health care fraud
This interactive program will provide opportunities for you to ask questions.
Owners; CEOs; COOs; operations, safety, fleet and human resources personnel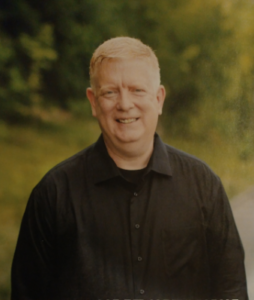 Steve Carman, Workers Compensation Manager
Celadon Trucking Inc.
Three Points Insurance Group
Three Points Insurance Group provides insurance and risk management products and services exclusively to trucking companies. They analyze exposures to loss and recommend the insurance coverage and services designed to eliminate or mitigate that risk. Then they arrange for the coverage and services required at the lowest cost.
Questions?
Contact Jamil Tadlaoui with any questions about the Webinar.

Jamil Tadlaoui, Education Coordinator
703-838-1950