View All Events
Tire Life Cycle Management: Digital Best Practices for Improving Service Levels and Controlling Costs
Tuesday, April 27, 2021
What people, process, and technology improvements are necessary to implement a consistent and effective tire management program?
Make plans to attend TCA and Dana Incorporated, Inc.'s upcoming complimentary webinar — Tire Life Cycle Management: Digital Best Practices for Improving Service Levels and Controlling Costs — set for 1 p.m. ET on Tuesday, April 27.
Participants will hear insights from Rinaudo Enterprises Inc. President Frank Rinaudo, Dana Incorporated's Digital Analytics & Process Applications Manager Chuck Avery, and Digital Solutions Specialist Shaun Hartoog, as they share how to define and execute a digital tire life cycle management program.
Don't miss the opportunity to leverage best practices of process improvement and how to use digital tools and technology to capture valuable data inputs that return improved organizational efficiency.
Encourage colleagues to join you to learn:
What industry studies tell us about the financial impacts tires have on fleet operations;
How to identify areas of process improvement using progressing levels of efficiency for digital tire management;
Ways to leverage tire data to identify tire related issues, training opportunities, and improved tire purchasing; and
Visibility, consistency, and accountability throughout the organization by implementing digital best practices for tire life cycle management.
Speakers: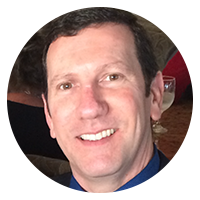 Frank Rinaudo
President
Rinaudo Enterprises, Inc.
Shaun Hartoog
Digital Solutions Specialist
Dana Incorporated
Chuck Avery
Digital Analytics & Process Applications Manager
Dana Incorporated
Thanks to Our Sponsor
Dana Incorporated is a world leader in providing power-conveyance and energy-management solutions that are engineered to improve the efficiency, performance, and sustainability of light vehicles, commercial vehicles, and off-highway equipment. Enabling the propulsion of conventional, hybrid, and electric-powered vehicles, Dana equips its customers with critical drive and motion systems; electrodynamic technologies; and thermal, sealing, and digital solutions. Rhombus TireAnalytics by Dana offers a full suite of features designed to implement comprehensive tire management following best practices. It leverages data to anticipate and address tire issues before they happen, ultimately protecting the business you've worked so hard to build. It is proven for managing fleet maintenance and reducing costs.