D.M. Bowman, Inc.'s Jim Ward Selected as New TCA President
12/02/2021
Dear TCA members,
As you are aware, the Truckload Carriers Association (TCA) president John Lyboldt announced in April 2021 his intention to retire as of April 1, 2022, prompting TCA to form a Search Committee to select John's successor. As we approach the end of 2021, I am pleased to announce that the Search Committee has concluded its work. After a very rigorous process, the TCA Officers have approved the hiring of Jim Ward, TCA's current chairman, as TCA's next president.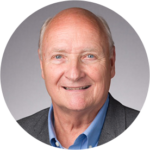 Currently, Jim serves as president & CEO of TCA member company D.M. Bowman, Inc. of Williamsport, Maryland, a position from which he will retire soon. Beyond his 23 years at D.M. Bowman, Jim also brings an extensive background in transportation leadership roles, serving as managing director of Willis Towers Watson's transportation division, providing risk management and safety services to its transportation clients. Prior to joining Willis in 1993, Jim was an engineer for CSX and was ultimately promoted to serve as its Maryland safety manager.
Jim is a past chairman and current board member of Maryland Motor Truck Association and a former recipient of MMTA's Person of the Year award. Jim also serves as a vice president at-large of American Trucking Associations. Prior to being elected TCA's chair, Jim was deeply engaged in TCA and many of its programs over the past several years.
You may ask what process the Search Committee followed to determine that Jim was our best choice. Engaging an outside consultant with extensive knowledge of our industry, we developed a position description and an Ideal Candidate Profile outlining the skills, talents, traits, and core values we desired in TCA's new president. We then launched a nationwide search in August 2021, which generated a good number of high-quality applicants with a variety of backgrounds, many with trucking industry and/or trade association management experience.
Early in this process, several members approached Jim to suggest he consider applying for the position. At that point, Jim recused himself from the Search Committee and, as reported at TCA's annual meeting in Las Vegas, I took over as chair of the search. Throughout the next several weeks, the committee narrowed its search and ultimately conducted in-person interviews with a small number of finalists. As a result, we concluded that Jim was most qualified to lead TCA in these unique times.
TCA is approaching 2022 in its strongest position in many years. Membership is at an all-time high, our advocacy efforts are producing results, and we are poised to strengthen current programs while we actively seek to provide our members new services and opportunities. We are excited to bring Jim's unique skillsets and his deep love of the truckload industry to move TCA to the next level. Current plans are for Jim to serve out his term as TCA chair while transitioning into and assuming the president's role at the March 2022 TCA Annual Conference in Las Vegas.
I hope you will join the TCA Officers in welcoming Jim as TCA's new president. In the meantime, if you have questions or concerns, please email me directly at jelliott@load1.com.
John Elliott
TCA First Vice Chairman and Search Committee Chairman