TCA Aims to Help Members Reduce Driver Turnover with TPP Retention Project Plan
12/13/2018
Driver retention is the most pressing issue facing the North American trucking industry. Combining this problem with one of the most robust freight markets in decades, the opportunity cost for trucking companies has never been greater. To help fill this massive gap, the Truckload Carriers Association has launched the TCA Profitability Program's (TPP) Retention Project Plan. TCA is pleased to announce that former TCA Chairman and passionate trucking industry advocate Ray Haight will be leading the charge to help members improve their retention.
Haight's 40+ year tenure in the truckload industry includes over one-million accident-free miles as a driver and owner operator as well as a lengthy post as president and co-owner of a 275-unit truckload carrier which reduced turnover from 120% to 20%. His trucking journey has included numerous volunteer positions within the industry, including chairman of TCA, PTDI, NATMI and many years as co-chair of TCA's Recruitment and Retention Human Resources Committee.
As the owner of a trucking company, Haight spearheaded the transformation from high turnover to low. As a result of these efforts, his company subsequently won three Fleet Safety Awards from TCA, and consecutive 50 best-managed company awards. Drawing from his diverse industry knowledge, he has developed a Carrier Retention Strategic Plan, which provides carriers a roadmap to reducing driver turnover as well as consulting every step of the way.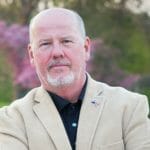 "I have had an undeniable and very public passion on this subject for years, I truly feel that we do an injustice to the pioneers who built this industry when we do not strive for workforce excellence. I am honored to take this post, and help as many members as possible."
–Ray Haight, TPP Retention Coach
TCA President John Lyboldt says that a focus on the retention of our membership's skilled workforce is a business imperative and we are thrilled to have Ray on board. TCA Chairman Dan Doran echoes John's sentiment emphasizing the value that Ray's addition brings to the TPP.
Interested in starting your journey to reducing driver turnover? Visit tcaingauge.com/retention to get started.