Truckload Carriers Association/Overdrive Magazine/TruckersNews.com Announce Driver of the Year Contests Grand Prize Winners
03/28/2018
Company Driver of the Year: Stephen Richardson of Big G Express, Inc. and Owner-Operator of the Year: Philip Keith, leased to WEL Companies, Inc. win prestigious contests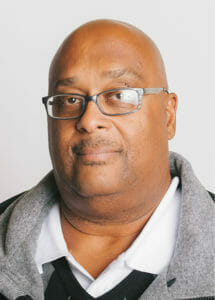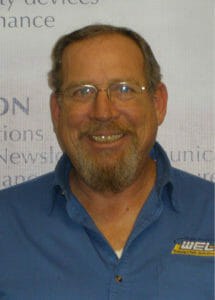 Kissimmee, Florida:
At the Truckload Carriers Association's (TCA) annual awards banquet on Tuesday evening, the organization and its partners Overdrive Magazine and TruckersNews.com, announced the winners of the 2017 Driver of the Year Contests. The Company Driver of the Year is Stephen Richardson of Decatur, Alabama, who drives for Big G Express, Inc. of Shelbyville, Tennessee. The Owner Operator of the Year is Philip Keith of Long Beach, Mississippi, who is leased to WEL Companies, Inc. of Del Pere, Wisconsin. To view photos from the awards ceremony, visit our Flickr album.
Both drivers received a $25,000 cash prize for their achievements.
The annual contests, sponsored by Love's Travel Stops of Oklahoma City, Oklahoma, and Cummins Inc. of Columbus, Indiana, recognize the top owner operators and company drivers in the U.S. and Canada who provide reliable and safe truck transportation in moving the nation's goods. The overall winners are selected from the finalists based on safe driving, efforts to enhance the public image of the trucking industry, and positive contributions to the winners' local communities. For the owner operator candidates, business-owner skills are also judged.
Jon Archard, vice president of sales at Love's Travel Stops, said, "These professional drivers hold themselves to extremely high standards in their trucks, their families, and their communities. They truly represent the best of the best in our industry."
Safe transportation runs in Stephen Richardson's blood, as his father was a professional truck driver and his mother was a school bus driver. As a driver himself, Stephen has amassed over 3.4 million accident-free miles during his 27 years of professional truck driving, including 17 with Big G Express. In 2013, he was named Big G's first-ever Driver of the Year recipient, and he has also been named the Tennessee Trucking Association's 2014 Tennessee Driver of the Year and a 2017-18 America's Road Team Captain. In addition to his successes as a driver, Stephen has had major success with his health, having lost 55 pounds by walking three to four miles on the treadmill every day and watching his sugar and carb intake.
Amy Boerger, vice president of sales for Cummins Inc., said of the owner operator finalists, "These owner operators are exemplary drivers, yes, but they are also benefactors to their communities, stewards of the environment, and businessmen who have achieved remarkable success in this difficult industry. Cummins is delighted to be involved yet again with this reward."
Philip Keith has been involved in trucking for 34 years as a terminal manager, dispatcher, and customer service representative. His honors include the Wisconsin Motor Carriers Association Driver of the Year 2016, 19-year Safety Award from WEL Companies, Inc., and three separate Best in Show honors in the World's Largest Truck Convoy. Along with the other member of his driving team, his wife Eva, Philip participates in the Trucker Buddy Program. A U.S. Marine Corps Veteran, world traveler, and father, Philip believes that giving back to his fellow drivers and citizens helps make his job easier.
Each of the runners-up in both categories received checks for $2,500: company drivers Donald Lewis of Wilson Logistics and Roger Wyble of Maverick Transportation, LLC and owner operators Kevin Kocmich leased to Diamond Transportation System, Inc. and Bryan Smith leased to Art Pape Transfer, Inc.