View All Events
Recruiting is Sales: How to Train Recruiters in Sales for Better Conversions
Tuesday, March 2, 2021
Eager to learn the parallels that exist between sales and recruiting?
Join TCA and DriverReach's Founder and CEO Jeremy Reymer, and Director of Sales and Services Wendy Bartz for a complimentary webinar — Recruiting is Sales: How to Train Recruiters in Sales for Better Conversions — scheduled for 1 p.m. ET Tuesday, March 2.
The presenters will reveal why recruiting managers should be teaching sales strategies and techniques, and how approaching the recruiting process with a sales first mentality, can lead to more conversions.
Key takeaways from this webinar include:
How to Build and maintain a recruiting team with a sales-led focus;
Essential sales strategies to incorporate into your recruiting process;
How adopting a sales driven approach can lead to more wins and higher retention rates; and
'Exactly What To Say' so your conversations will lead to more conversions.
Speakers: 
Wendy Bartz
Director of Sales and Services
DriverReach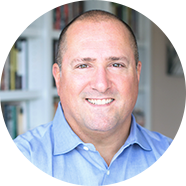 Jeremy Reymer
Founder and CEO
DriverReach

DriverReach is the Recruiting and Retention Management System that helps driver recruiters convert leads, hire faster, build relationships, and be more productive.